Sitting outside can be exhausting in the summer heat. These places not only make it enjoyable, but their outdoor spaces are worthy destinations in their own right. Grab a book or a buddy and check out these summer spots.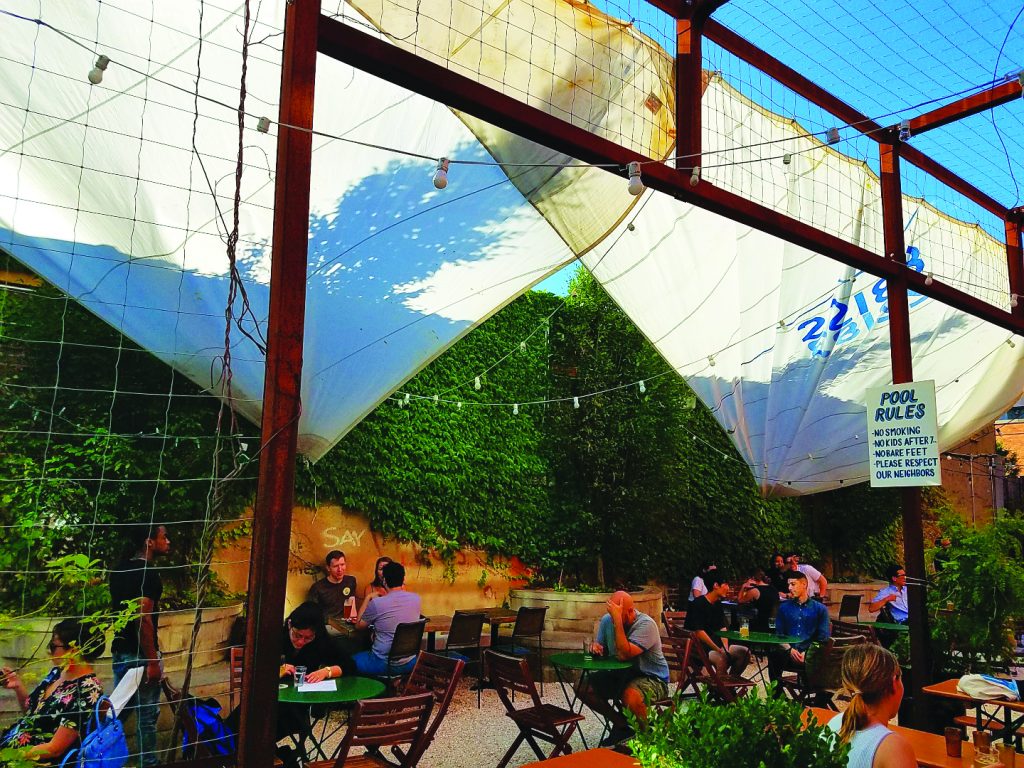 Threes Brewing (333 Douglass St.)
Just named Best Brewery and Beer Bar in NYC by Bon Appetit, Alex Delaney is certainly right; Threes has a great green backyard perfect for wasting time (or getting work done) this summer. It's very easy to spend hours here sipping cold housemade saisons and crisp lagers, while enjoying a great burger from The Meat Hook for sustenance. Threes also offers a solid wine and cocktail menu.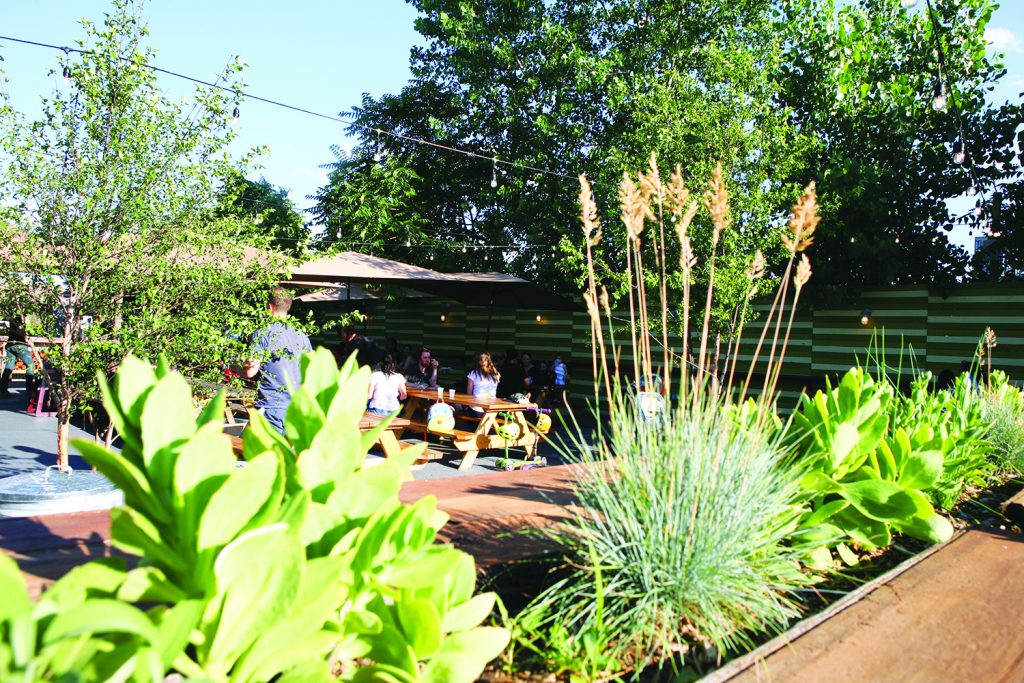 Pig Beach (480 Union St.)
It is how it sounds: a good place to waste away the day and eat some ribs. Meat lovers will appreciate the Pit Master series, featuring talented pit masters from all over the U.S. for fine meaty fun. If you don't eat meat there's a chickpea and quinoa burger and some sides, and you should enjoy the refreshing frozen cocktails, like the Gowanus Shandy, in the spacious setting that's great for groups. If you're eating ribs, go for a local beer from their solid lineup.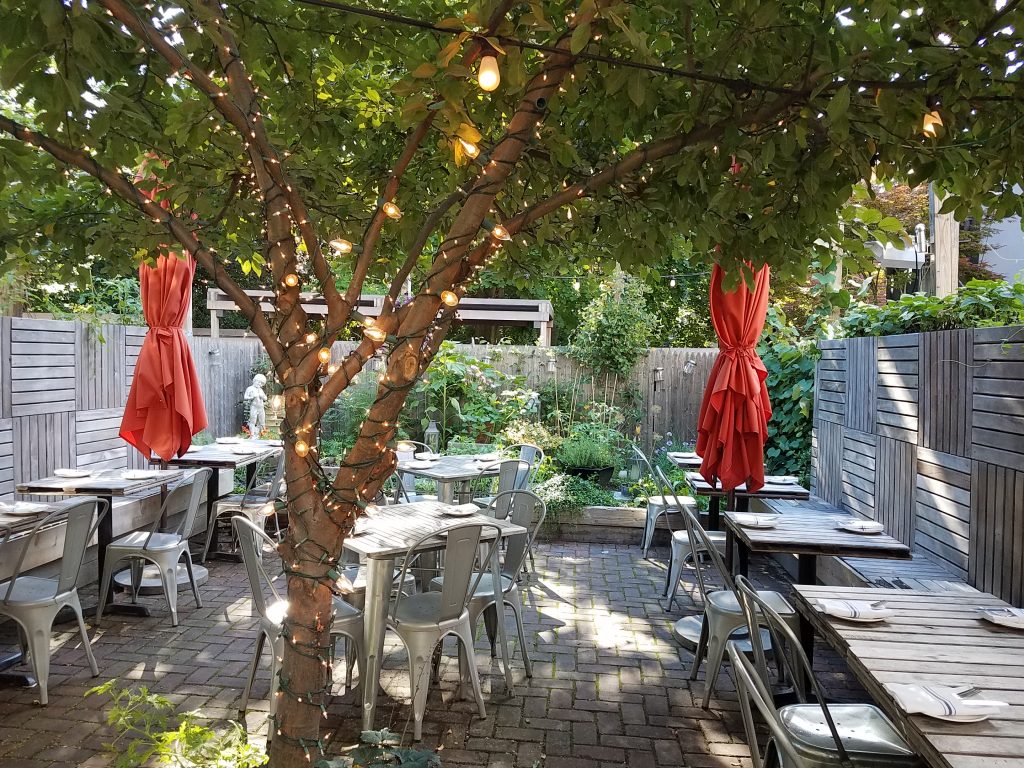 Faun (606 Vanderbilt Ave.)
Summer is the best time to dream of faraway places. Feel like you're in Italy for a night at this Prospect Heights "progressive Italian" beauty. Enjoy fresh, homemade pasta and a great list of inexpensive natural wine bottles, including a special on Wednesday in which any bottle can be opened if you commit to a half bottle (2 glasses.) Leftover wine from Wednesday is sold by the glass on Thursday. Both are good opportunities to try something new. Faun is the perfect place to celebrate a special occasion or jazz up a normal occasion; the ambiance, service, food, and drinks are all on point.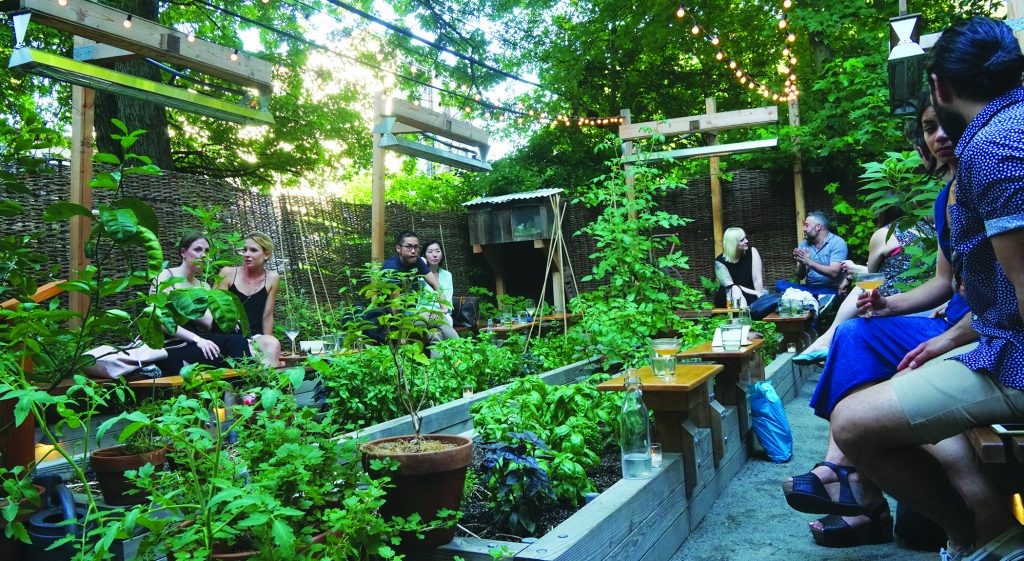 Olmsted (659 Vanderbilt Ave.)
Impossible to get reservations on most nights, Monday nights at Olmsted are walk-in only. When you've worn out all your #MeatlessMonday photos, take a breather and get to Olmsted; the duck liver mousse is back on the menu, and an array of other snacks designed to eat outside will have you swooning in their newly expanded backyard. Some of the ingredients around you will also appear on your plate. Olmsted was nominated for the 2017 James Beard Award for Best New Restaurant. PS – there's a soft serve machine.
Saved room for a sweet treat? We've got you covered.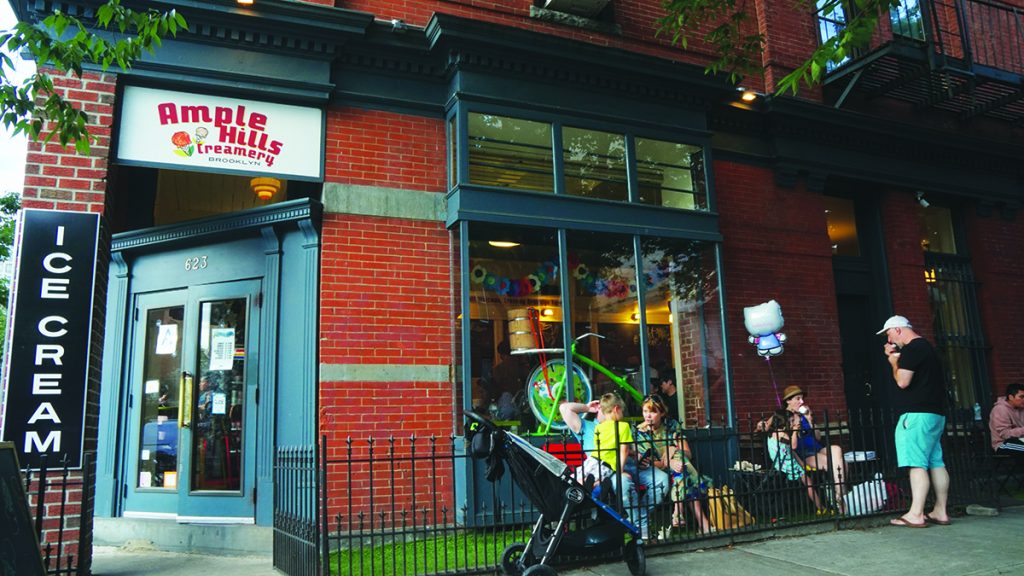 Ample Hills (623 Vanderbilt Ave. and 305 Nevins St.)
If you don't know, now you know: Salted crack caramel will change your life. So will ooey gooey butter cake and dozens of other fresh flavors filled with yummy ingredients. The folks here are kind about letting you try as many as you want and watching you have an existential crisis over which one to order.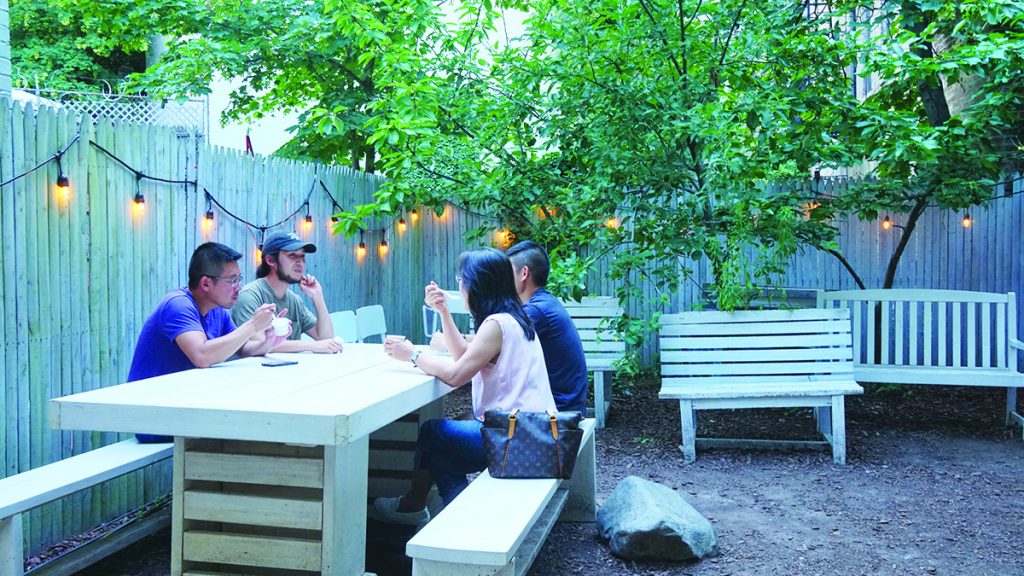 Blue Marble (186 Underhill Ave.)
Brooklyn's finest organic ice cream parlor is churning out the good stuff for your summer needs. Though it has less flavors than other, newer ice cream shops, each flavor here is the best version of itself. The cookies & cream and the Mexican chocolate are highlights; Blue Marble has been doing it right since 2007.