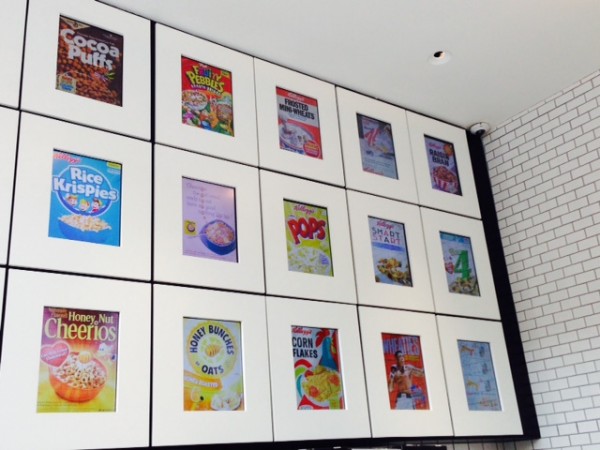 Kith Brooklyn
233 Flatbush Avenue
This week, Kith opened up its revamped Brooklyn flagship store and it looks like a streetwear boutique from the future. The bright white interior and perfectly arranged sneaker displays lets people know that they are a high-end streetwear boutique. Founder Ronnie Fieg separates his Brooklyn store from the pack with his latest addition — a cereal bar.
Kith Treats gives customers a choice between twenty-four different cereal brands (e.g. Fruity Pebbles, Rice Krispies, and Cocoa Puffs), twenty-five different toppings (e.g. Oreos, coconut flakes, Marshmallow Charms), and five different types of milk (chocolate, hemp, almond, skim, and whole). All cereal purchases come with a straw-spoon (so you can slurp up the milk after you're done) and is served in a shoe box. In honor of the US Open, cereals are currently being served in Andre Agassi shoe boxes. With every cereal bought, customer's get a Proof-of-Purchase ticket. Collect five, and you'll get a special gift — a Kith-branded tennis ball (while supplies last).
Artichoke Basille's Pizza
59 5th Avenue | (347) 763 – 1975
While several pizza places have opened up by Barclays Center recently, new contenders are willing to face the stiff competition. Enter Artichoke Basille's Pizza, a mini-chain that has locations in Manhattan and Queens — and, as of recently, Brooklyn. Located between St. Marks and Bergen Street, Artichoke's is less of a restaurant and more of a stand. The decision was likely based on the ease of picking up a slice on the way to (or returning from) Barclays. Its big name and reputation for its famous artichoke slice will be one of its distinguishing features from the rest of the pizza pack in North Slope.