Local Restaurants Bring Smorgasbord of Tastes
Stroll through Park Slope on a sunny day, and your eyes will usually find a restaurant you've never noticed. There are so many places to eat, it can be impossible to choose one. Here's a rundown of a few unique spots we've found in the past year that tickled our taste buds. Have a spring adventure and check one out for yourself!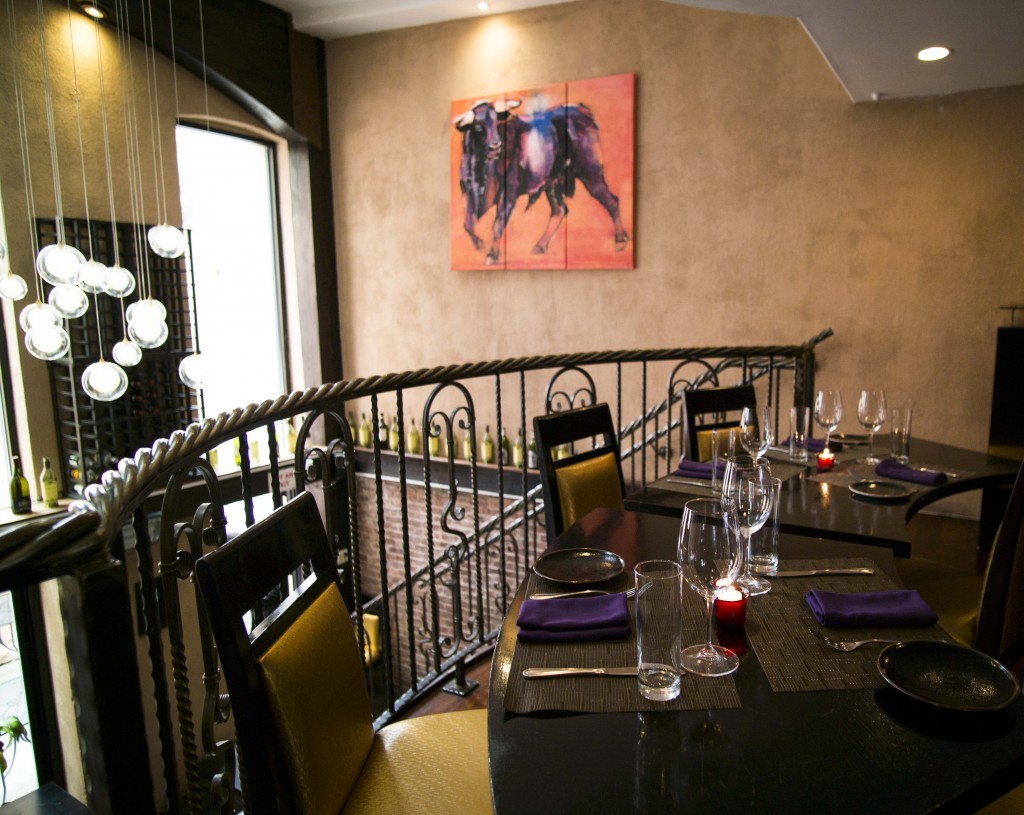 Carnem — 318 5th Avenue
Carnem, which opened last May, offers up classic steaks, sauces, and seafood with a side of whimsical delights like pork belly cotton candy lollipops. Yes, it's a delicious tender pork belly surrounded by a pink cloud of cotton candy, served on a stick. For the more straightforward meat fare, the beef carpaccio is excellent: filet mignon, served with fried capers, parmesan, oyster cream sauce, and crispy potato skins. The menu, curated by owner Jacob Krumgalz, offers a bit of fun with your standard steakhouse staples, perfect for a celebratory night out.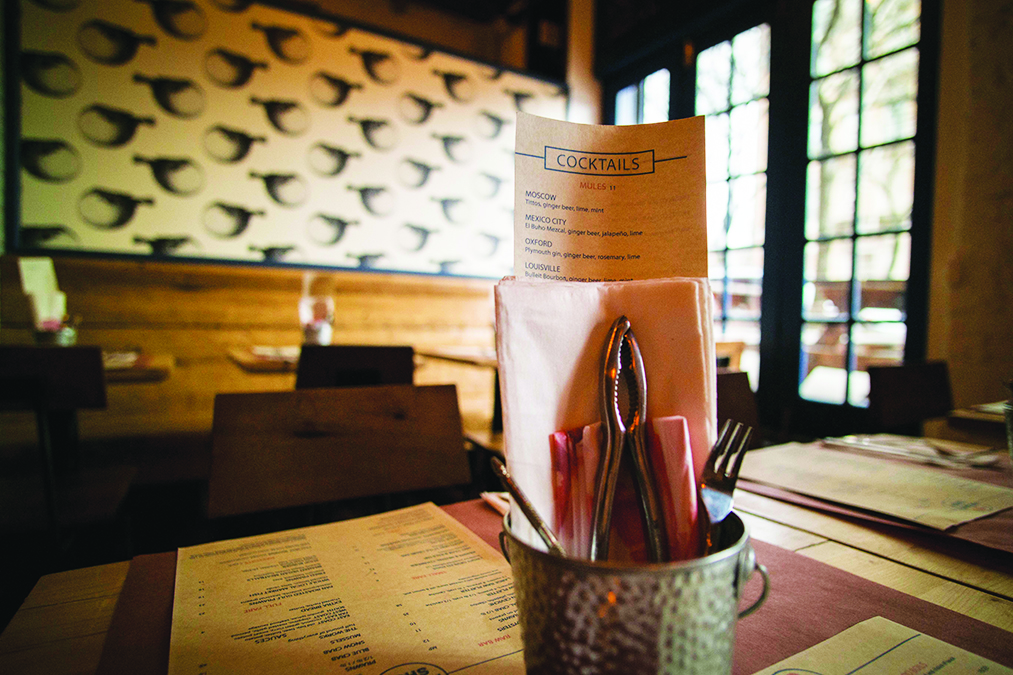 Prawn Shop  —  669 Union Street
If you thought the closest thing Gowanus had to the seashore was the Whole Foods patio next to the canal, you're wong. Prawn Shop has asnwered the call for local, sustainable seafood, including creative seafood boils like the Far East, with sweet potato, green curry and coconut. They source from New York and New England, and Prawn Shop aims to showcase local fish and seafood, even if the options are less widely known. Hang out at a communal picnic table outside and enjoy dollar oysters and prawns for happy hour, or try out the newly launched brunch menu. Also, the chalkboard behind the bar helps you decode the art of crab shucking using Breaking Bad references.
Varrio 408 412 — 5th Avenue
The crew from Rachel's Taqueria, two doors down, opened this spot last year, slinging fresh tortillas and Mexican fare from Tijuana. Watch them make the nicely blistered tortillas using a comal, and order meats family style for build-your-own tacos. Tacos, burritos, and mulas are also available à la carte. Don't skip the carne asada al carbÓn, with perfectly juicy medium rare skirt steak. It's a no-frills spot to eat some quick tacos with a homemade agua fresca, or take food to go. Visit Rachel's Taqueria for a more sit-down experience.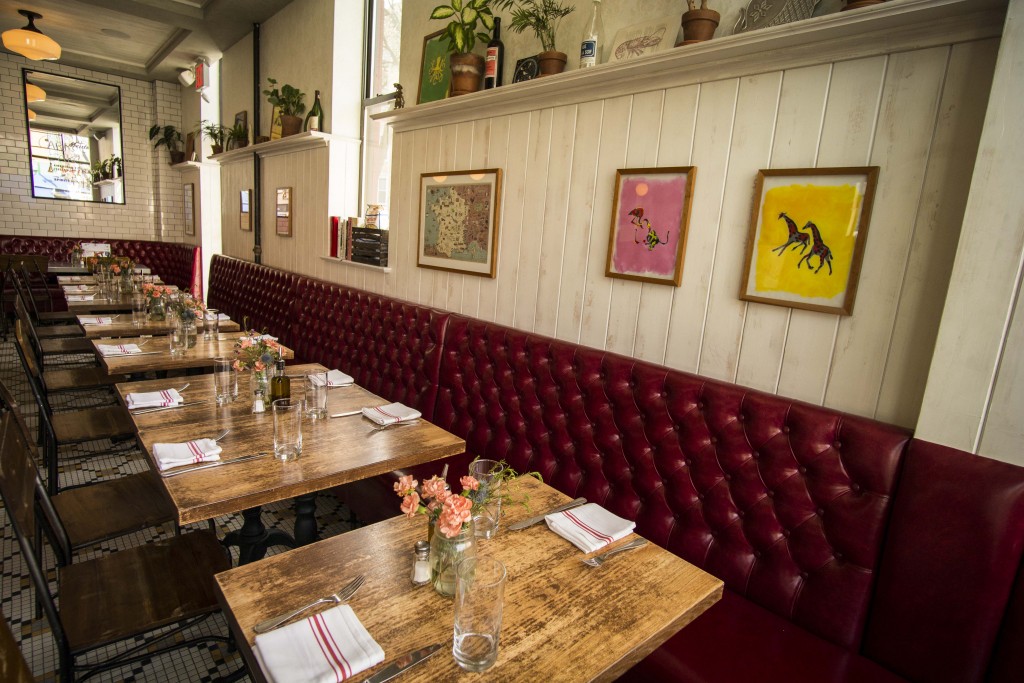 Hugo and Sons 367 — 7th Avenue
On the first warm night of March, Hugo and Sons was buzzing with hungry, happy people. Andrea Taormina was running the show, seating people into slick, red booths and serving dishes inspired by his childhood in Palermo, Sicily. A delicious burrata is made light and refreshing by celery, apple, pine nuts, and parsley, with a light drizzle of extra virgin olive oil. The pappardelle with sausage, fennel, and chili peppers had just the right amount of spice that sneaks up on you while you bite through perfectly cooked pasta. A fairly simple menu offers mostly Italian dishes with a few French and American foods as well. Find pizzas, pastas, salads, a full kids' menu, and also gluten-free dough and a gluten-free bun for the burger. A fun spring activity might be working your way through their pasta selections and asking Andrea for wine suggestions, including a few unfiltered orange wines.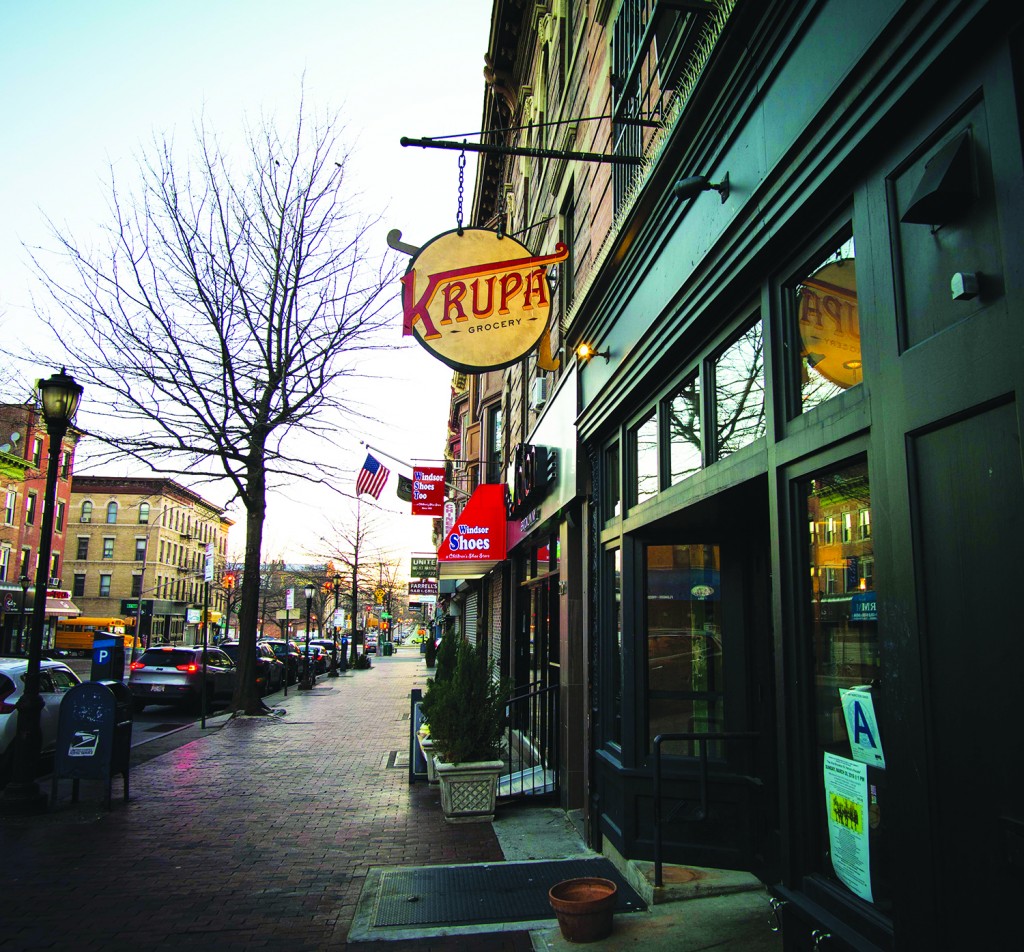 Krupa Grocery — 231 Prospect Park West
Settle in for a nice breakfast at this charming spot right by Prospect Park, owned by the folks behind Slope Cellars and Windsor Wines across the street. Breakfast is served from 9 a.m. to 5 p.m. daily, and brunch is served on the weekends. The energy was sunny as I enjoyed breakfast gnocchi with fried eggs, bacon, kale, squash, and breadcrumbs and large lemon ricotta pancakes, and neither dish was too greasy or heavy for a satisfying morning meal. But the highlight was their serious attention to the beverage program, especially the coffee from Irving Farm Coffee Roasters. Good coffee is crucial to a solid breakfast spot, and Krupa offers both a rotating hot coffee option and a rotating nitro iced coffee. The cafe portion of the restaurant is open daily for grab-and-go coffee and pastries from Ovenly. There's also a rotating Kombrewcha on tap, and the draft lineup changes regularly. The spot's name pays homage to the newsstand that was there for twenty years before the restaurant. (The landlords still live upstairs.) The space was then styled in honor of legendary jazz drummer Gene Krupa. Enjoy a Tuesday night dinner accompanied by live music at 8 p.m. Though it was too early for me when I visited, the panko-crusted shrimp burger is calling my name for lunch or dinner.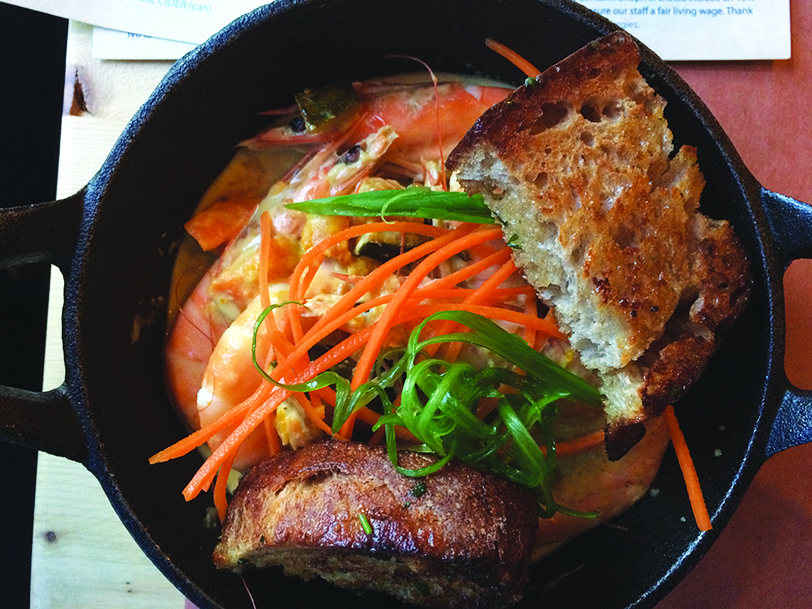 Shrimp Boil with Far East Sauce, Prawn Shop.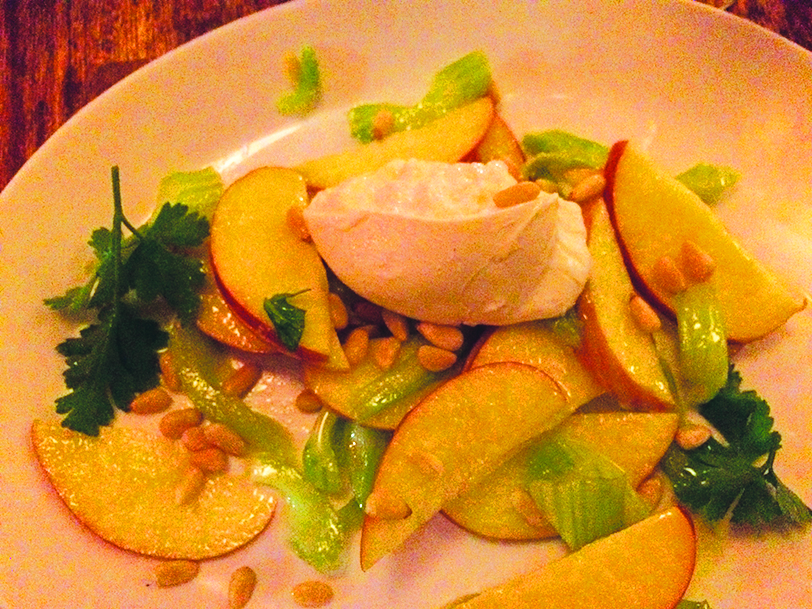 Burrata with apple, celery, pine nuts, and parsley, Hugo and Sons.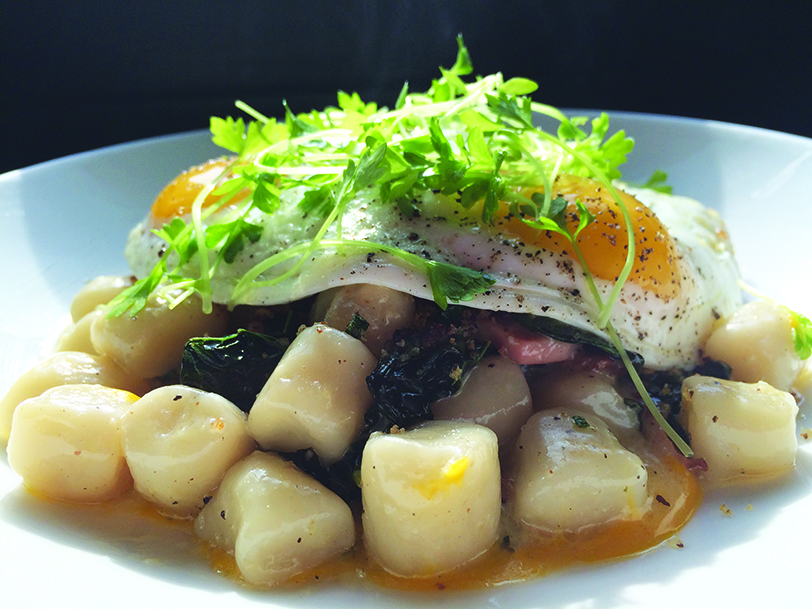 Breakfast gnocchi, Krupa Grocery.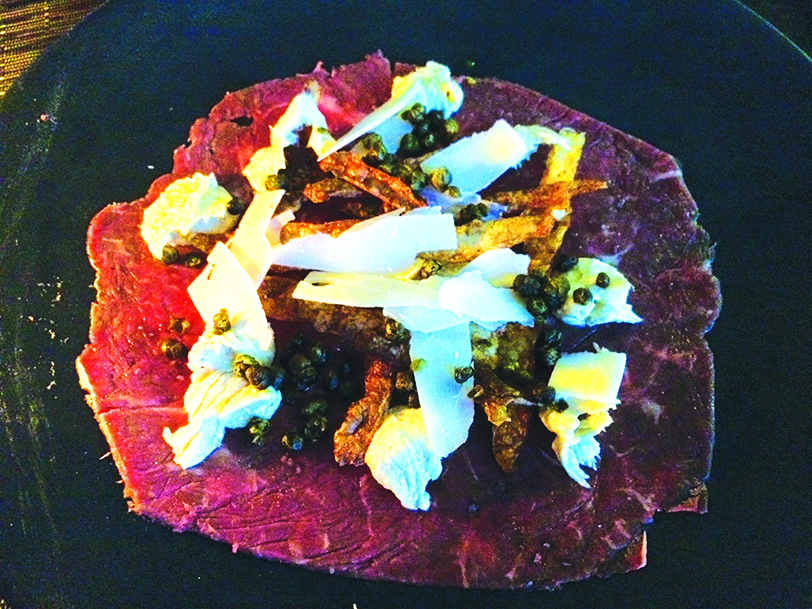 Beef Carpaccio with oyster cream sauce, crispy capers, potato skins and parmesan, Carnem.