Summer reading is better than ever. 
It's true that most of us would rather spend our time during the summer eating BBQ, visiting Aruba, or finding any excuse to avoid our professional obligations. But summer reading at its finest isn't work. It's a clear, pure moment we find for ourselves as the weather gets hotter, muggier, messier. Some of us can't afford anything other than a staycation, anyway!  
Without a good summer book to fall into, we are minimizing introspective pleasures that are as good as an intoxicating (or intoxicated) night by the blissful waterfront. A subway ride is almost intolerable without a good book, no matter the season, but especially summer as the tourists flood the city and every good urban citizen needs to bury their eyes in an alternate reality. Even more convenient when the alternate realities are as seductive as the ones I have listed below. The list doesn't end — it merely begins here. Think of a good summer read as a new pair of shades, a really good pair, blocking out the sun in style. Substitute sun with urban idiocy and style with … style.
---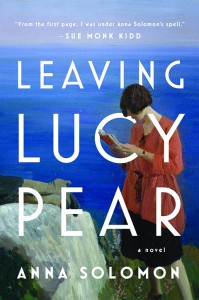 Leaving Lucy Pear by Anna Solomon 
Fiction
Sink into Park Slope author Anna Solomon's novel, about the entangled lives of two women in 1920s New England, who share their status as mothers of Lucy Pear, the beating heart of a novel that may be set in a historical framework but feels satisfying outside of the solidity of this composition, as the narrative moves with the force from its subtle substructures. You aren't going to run into any comparisons to Rachel Cusk's A Life's Work or Pamela Erens' Eleven Hours here. You aren't going to find any comparisons from me, at least, as I think this is a rare novel, not for subject matter or technique (an omniscient narrator tells the story in order to bring clarity to how all the lives in the novel are changed by Lucy Pear), but for a fullness and hyper-dimensionality that heats up the page.
Though there are always twenty other writers a stone's throw away, Anna Solomon is proud to call herself a local author. She has worked at the Brooklyn Writers Space for a number of years, where writers forge a community of genuine literary support. Perhaps some of the intense energy of returning to Park Slope after a few brief years in Providence, constantly surrounded here by other writers, has filtered into this gorgeous novel. Pack this novel with you on your next vacation, and don't miss Anna's summer readings at BookCourt on Wednesday, July 27 and at Community Bookstore on Thursday, July 28. There will be perry available, an alcoholic pear cider that is featured in Anna's Prohibition era-based novel.
---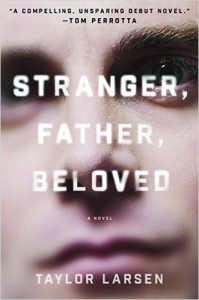 Stranger, Father, Beloved by Taylor Larsen
Fiction
Who says summer reading has to be light? In this novel about the American family and its deepest, most sordid secrets, nothing is as it appears. Michael wants to have himself replaced. He sees no redemption for his family as long as he is the head of it. Pure language you can sink into, knowing that while all that perfect summer scenery rolls in your view of emotion, memory and family will never be quite the same. This is more than a marriage falling apart, an ode to a fancy house with unhappy people in it, or a man fighting with the fragilities of his own mind. Taylor Larsen, based in Brooklyn, has written a searing first novel that takes us on a journey into the most fearful chambers of our own hearts.
---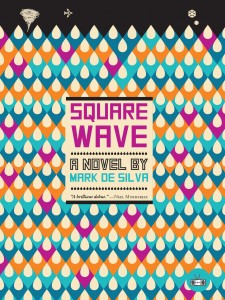 Square Wave by Mark de Silva  
Fiction
Mark de Silva's debut novel on indie press Two Dollar Radio is a literary gem you won't want to miss this summer. de Silva, who writes both from and beyond an academic background in philosophy, is not necessarily taking an obvious "cerebral" approach to his narrative structures, though the novel has been noted for its difficult prose. Dystopian fiction is a term that you can leave behind at the beach. If you want rewarding, brain-battering prose with flashes of heart, Square Wave has at its center a crumbling America in which Carl Stagg investigates an assault and prepares a series of lectures about his ancestors' exploits in 17th-century Sri Lanka.
---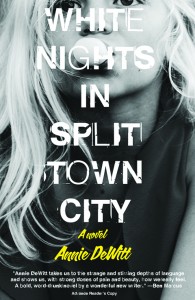 White Nights in Split Town City by Annie de Witt
Fiction
Tyrant Books is run by Giancarlo Trapano, who has published father and son Lish (Gordon and Atticus) and here we have Annie de Witt's first novel, White Nights in Split Town City, a slender elegant beast set to cure your summer wanderlust. Not all of us have the luxury of leaving town this summer, but the pages of this novel will penetrate your notion of what it means to belong to a place. Praised by Ben Marcus as a "word-drunk novel," you will read Jean's thirteen-year-old "coming-of-age" story that fully possesses the lyricism you would expect from a tale set on the last unpaved road in a rural American town in the summer of 1990. What you may not be prepared for is how strangely and (at first glance) simply the prose disintegrates any ideas you might have about fixed identities and escapist fantasies — in less than two-hundred pages, you will be coldly pressed into dialogue and lifted up into shards of light. Take a risk.
---
The Fran Lebowitz Reader
Vintage, Non-Fiction
Laugh a little. Fran Lebowitz will take you there. You can't always read new books. In Fran's own words, "Summer has an unfortunate effect upon hostesses who have been unduly influenced by the photography of Irving Penn and take the season as a cue to serve dinners of astonishingly meager proportions." Revise your summer literary menu with these short, crisp essays on everything from water chestnuts to conceptual art.