Ground Floor Gallery first opened it's doors in August of 2013. Started by curators Jill Benson and Krista Saunders Scenna, it boasts being "Park Slope's only commercial art space." On July 13, the gallery will unveil their latest exhibition, Cocktails & Collecting: The Print Exhibition. The show will run ‪until August 14 with an opening ‪from 6:00- 8:30 pm on Wednesday. There will be an additional closing party ‪on August 1
Cocktails & Collecting: The Print Exhibition features the work of twenty four artists including: Angela Rossi, Amanda Valdez, Betty Hart, Daniel Anthony Vasquez and Dara Oshin among others. The premise of the show aims to investigate printmaking and the various forms it can take. All the pieces included in the show incorporate elements of the printing process with each artists broad interpretation of it.
Co-director Krista Saunders Scenna described the exhibit this way, "Wednesday's kick-off event, Cocktails & Collecting: The Print Edition, will connect these underrepresented talents to new art buyers, seasoned art lovers and the art-curious by showcasing the plethora of dynamic, accessible and affordable prints on view in the exhibition." She added, "It's an excellent opportunity for us to introduce Park Slope to over 20 artists and printmakers."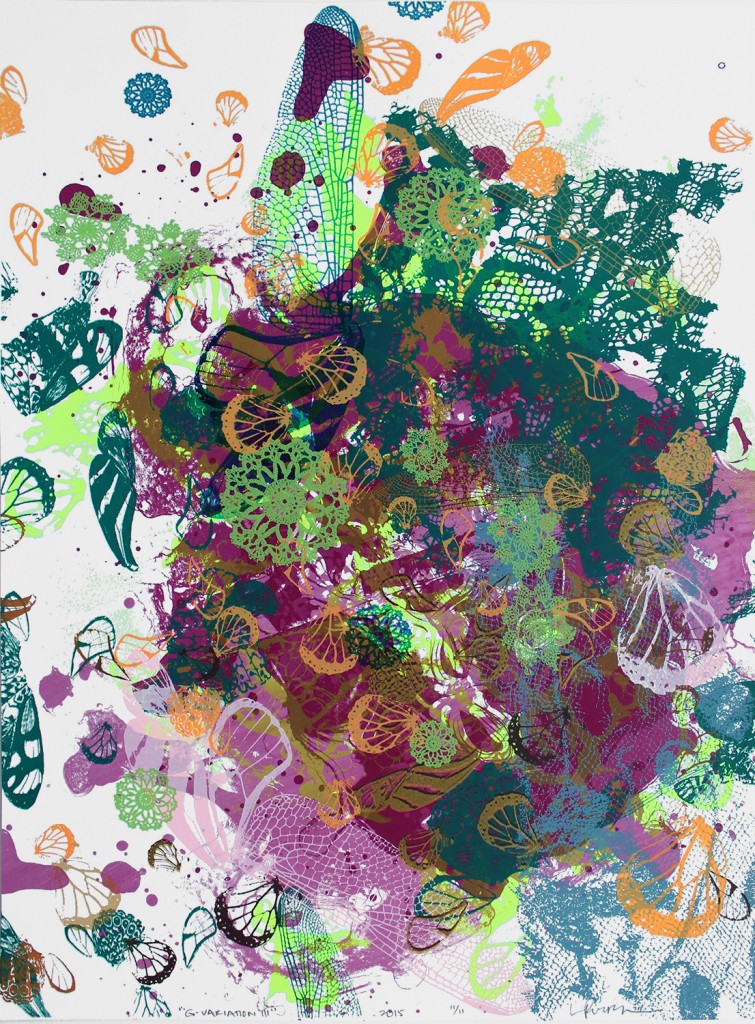 Lina Puerta
This group exhibit is an impressive showcase of many coming from Brooklyn, New York, and New Jersey artists. Artist Lina Puerta's silkscreen for example, which was made during her residency at the Lower East Side Print Shop, is a dizzying array of shapes and colors. Deep purples, greens, and occasional blue and orange morph in and out images that resemble a hot air ballon, honeycombs and other biomorphic shapes.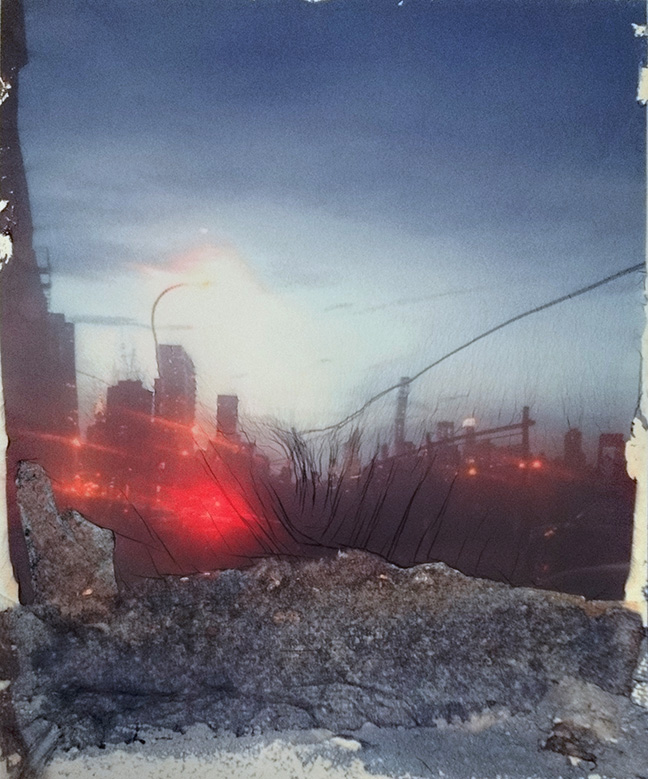 Betty Hart
Betty Hart's creation combines elements of an inkjet print that has been altered by the artist. Hart's print features a cityscape with various bright lights that are obscuring buildings. The are visible lines that have been made with what looks like a sharpie over the print that adds to it's overall composition. Art lovers will have a chance to see many other unique prints that will be on display.
One of Ground Floor Gallery's main missions is to help connect emerging artists to "new buyers in Brooklyn, and beyond through curated exhibitions of original art." The gallery also wishes to empower those who are new to the art scene by helping introduce them to "local, underrepresented underrepresented talents by hosting artist salons, organizing studio visits" while also encouraging interactions between residents and artists throughout the year at various events. It is this emphasis on local artists and residents that is helping Ground Floor Gallery to have an impact on the New York art scene overall.