New York's coffee scene is massive, to say the least. With closet-sized business spaces come a variety of restaurants and boutiques to every block; thus, the same holds true for the coffee shops of the city. While much of the café scene here is dominated by North Carolina's Counter Culture, whose coffees can be found in nearly every other café, a small but mighty force of local roasters proudly brew and roast out of neighborhoods like Long Island City, Red Hook, and even our own Park Slope. Not only are these beans up to par, they're improving the burgeoning coffee scene of New York from black and muddy brews to bright, floral and carefully prepared specialty beverages.
Park Slope plays host to a variety of these cafes, many spots whom hone in on local goods for both coffee and baked treats. In our neighborhood, you don't have to trek on the bus to Red Hook or endure 12 stops on the G for some Long Island City-roasted coffee. Rather, you can simply wake up and walk over to the café down the street brewing something you'll dig — and it's likely it was roasted right in the boroughs around you. The only question is, whose coffee are you going to try today?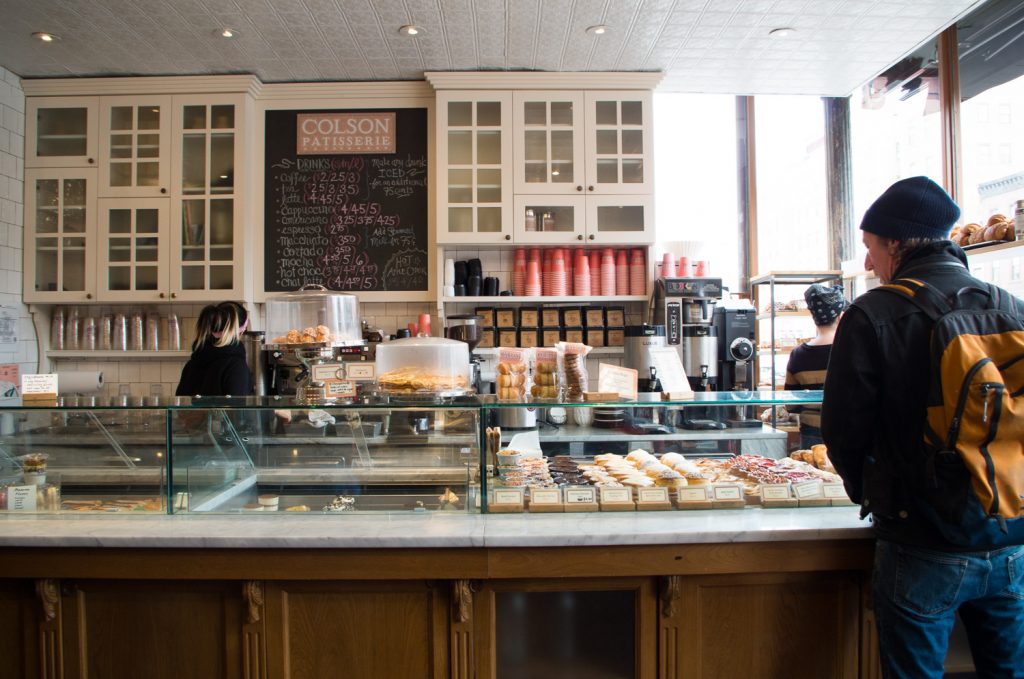 If you're looking for both a savory pastry and a hearty brew, try out the Colson Patisserie (374 9th St at 6th Ave), whose one of two headquarters can be found off of 6th Avenue on 9th Street. A major wholesale pastry supplier of New York cafes, these guys serve up fresh, decadent pastries on the daily, along with espressos and a custom blend that the Brooklyn Roasting Company personally created for them.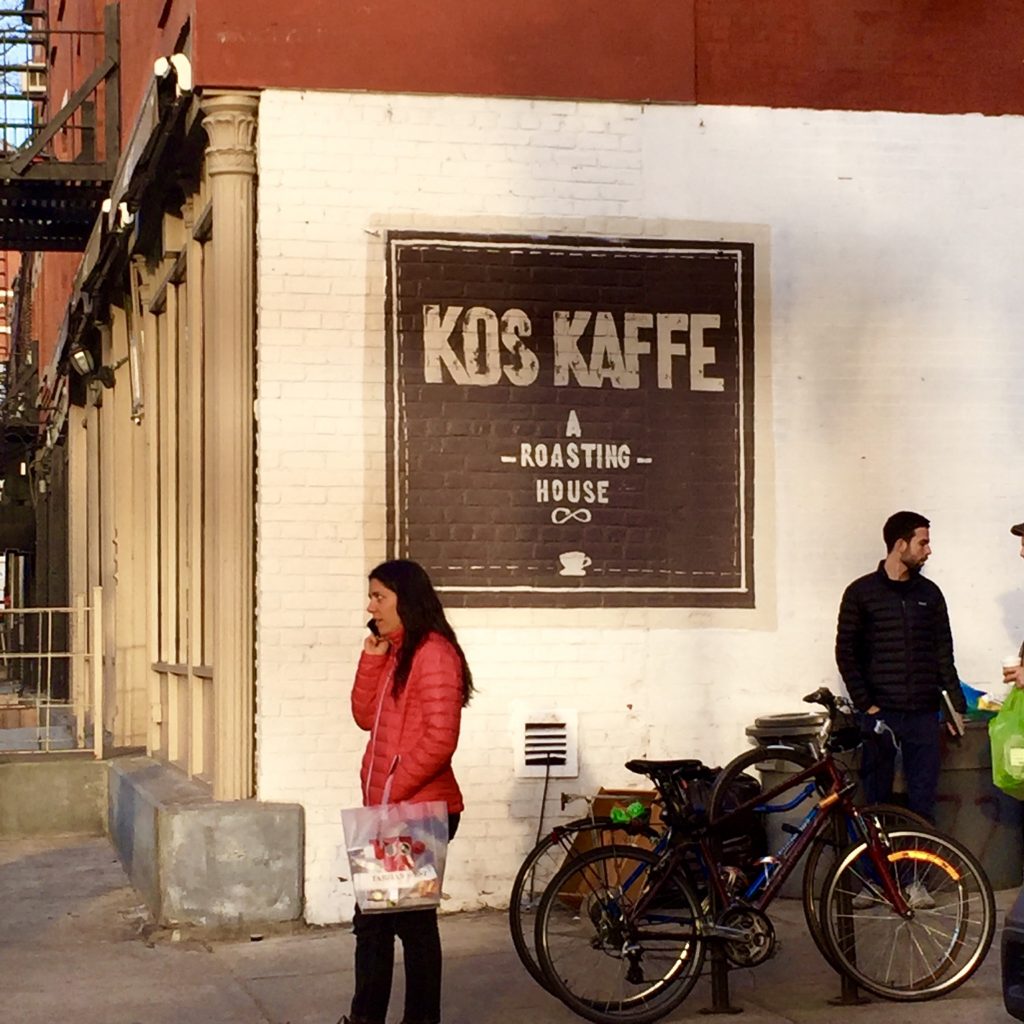 Kos Kaffe (251 Fifth Ave at Garfield St) sits right in the hub of bustling businesses on 5th Avenue and roasts on site. A cozy space, it has homey elements like worn-in wooden floors, dining table chandeliers and a family of plants dispersed throughout the bar area. Come in and enjoy a full breakfast and lunch menu, along with simple coffee drinks served with their own supply. If you're lucky, you may be able to smell fresh beans as they're roasting on display.
A long-time staple of both Park Slope and NYC, Café Grumpy (383 7th Ave) roasts out of Greenpoint, Brooklyn, and is a no-frills joint for a solid coffee. The utilitarian café has a consistent quality standard for their menu, as well as a huge selection of wholesale beans to continue the brewed goodness at home. Local pastries also fuel the café's efforts to support the local scene.
If you don't mind an extra two-block walk to the neighboring Gowanus, the newly opened Abbotsford Road (573 Sackett, between 3rd Ave and Nevins) brings a little taste of Australia to Brooklyn, whose roasters have been at it since 2002. The spacious interior and friendly faces make this a place to lounge around for a few hours, and the massive drum roaster on display also proves to be a wonderfully distracting sight in between sips.
Lastly, while Blue Bottle (203 7th Ave at 3rd St) may be based out of San Francisco, they keep things extra fresh by roasting out of Bushwick, whose bold blends and single origin made-to-order coffees make up for a solid, reliable go-to for a full, rich experience. Their chic, white and minimalist café brings a little touch of the SF coffee scene to Park Slope, but their friendliness and ability to remember your name by your third visit make it a neighborhood hang.