2 hours and 14 minutes
Director: Ryan Coogler
~This review contains no spoilers~
The Black Panther, the much-anticipated new release from the Marvel universe is not only breaking box office records but breaking boundaries in superhero storytelling. Directed by Ryan Coogler, the mind behind Fruitvale Station, The Black Panther is a Marvel film that stands alone in its grounded celebration of black culture and life.
The movie boasts an unparalleled cast flexing their skills to the max; Chadwick Boseman as T'Challa authoritatively leads us as both king and warrior in arguably one of the best super suits to date. Letitia Wright as Princess Shuri is a standout character for girls everywhere: she is resident inventor and innovator and a sharp, witty well of comebacks and disses, a welcome comedic parallel to the intensity of her brother. Lupita Nyong'o as T'Challa's activist, ex-flame Nakia and Danai Gurira as the fierce, female warrior Okoye are loyal patriots to their country and king and are further examples of their refreshingly female-oriented nation. Wakanda as a country is vibrantly African in both culture and custom, untouched by colonial hands and buoyed by its access to a resource called "Vibranium" which fuels their incredible technological advancements unseen by the rest of the world.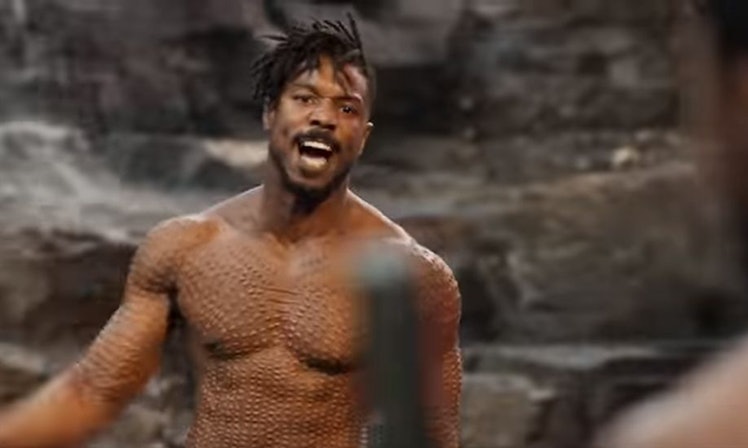 The movie's real power, however, lies in the hands of its anti-hero, Erik Killmonger, a mysterious outsider with a substantial military background who threatens the throne and everything Wakanda stands for. Michael B. Jordan, a clear Coogler favorite, realizes Killmonger in such a humanizing way that it's hard to brand him as a villain. Killmonger's looming presence ultimately raises the most compelling question of the film: at what point is Killmonger an enemy and at what point is he a brother in a movement towards survival and empowerment?
Without giving away major plot points, The Black Panther is truly masterful in its ability to commingle sci-fi, superheroes, and black power. Where other Marvel films devote significant screen time to extensive origin story and budding romance, The Black Panther provides representation, liberation, and, in more real ways, resistance against a largely white, male-dominated Hollywood. Snag a seat; The Black Panther is in theaters now and celebrating black power on a monumental scale.