BE LOCAL, BE A PART OF THE COMMUNITY
— Join us for the SUMMER 2018 issue —
JULY, AUGUST & SEPTEMBER
Advertising Due Date: June 11th
"Spoke the Hub happily advertises with the Park Slope Reader—in fact, it is the only publication we now advertise in—because we feel they are the only quality periodical on the street that is kind of hip, relevant, has great writing/writers, great photos, and covers local topics of real interest to Park Slope's upbeat, curious, and progressive families—the kind of people we also love to serve here at Spoke the Hub. (Also, their staff is incredibly helpful, flexible, talented, and personable—more qualities that we appreciate here at Spoke.) The Park Slope Reader captures the zeitgeist of Park Slope today, and Spoke the Hub is happy to be part of that passing scene."
— Elise Long
Artistic Director / Founder, Spoke the Hub Dancing, Inc
Welcome to the Park Slope Reader. Living around our great Prospect Park, in the Park Slope, Gowanus, Prospect Heights and Windsor Terrace communities, is kind of like living in a small town where people know their neighbors and where most of the merchants and those who offer services live locally. We work in partnership with these businesses and individuals to help create a higher level of visibility and awareness about who they are and what they offer. We think doing business is easier and ultimately more gratifying for all involved when the buyer and seller know each other and have an ongoing relationship.
YOU + PARK SLOPE READER = AWARENESS
Our approach is to put our energy and resources into creating the best possible community journal four times a year. Every three months the information is renewed and expanded, and its free distribution of 7,000 copies is extended into more locations in and around the neighborhood.
What we have here together is not simply a journal or a magazine but a voice and and face for our community, which is ultimately good for business.
We appreciate your interest in the Park Slope Reader and look forward to giving you the full benefit of our knowledge and experience to help you tap into our strong and dynamic readership, helping your business grow and reach its fullest potential.
By advertising in the Reader, you are investing in your community. Our readers will appreciate it and so will you. Let us know if we can answer any questions you may have.
Display Advertising
Reserve Display Ad Space OnlineDisplay Ads are featured in every quarterly issue of Park Slope Reader. We offer display advertising at a very low cost to make it accessible to all the businesses and practitioners in and around the Slope. We offer even lower prices for those who wish to sign up for four consecutive issues, one year. The rates and sizes are listed below. The prices listed below are based on camera-ready submissions. We charge a fair rate for our layout/design services. Please feel free to contact us for more information.
Issues and Ad Due Dates
| | | |
| --- | --- | --- |
| FALL | October-December | September 10 |
| WINTER 2018 | January – March | December 10 |
| SPRING | April-June | March 05 |
| SUMMER | July-September | June 10 |
Display Ads Dimensions and Pricing
Ad Type
Dimensions
Price
Design*
1 issue
4 issues
1/16 Page V
1.563 " W x 2.25″ H
$ 125
$ 100
$ 25
1/8 Page H
3.375″ W x 2.25″ H
$ 175
$ 155
$ 35
1/4 Page Square
3.375″ W x 4.625″ H
$ 275
$ 225
$ 45
1/4 Page V
1.563″ W x 9.5″ H
$ 275
$ 225
$ 45
1/2 Page H
7″ W x 4.625″ H
$ 375
$ 325
$ 55
1/2 Page V
3.375″ W x 9.5″ H
$ 375
$ 325
$ 55
Full Page Interior
7″ W x 9.5″ H
$ 475
$ 425
$ 100
Full Page Premium (p.3-7)
7″ W x 9.5″ H
$ 500
$ 440
$ 100
Full Page Cover
8.25″ W x 10.75″ H
$ 575
$ 515
$ 125
* Design Services: This fee is for advertisers who wish to have us design or change their ads for them. Included in the cost is one full round of corrections. Cost for additional changes or corrections are based on amount of corrections or changed requested.
Production for Display ads:
Ads must be submitted as PDF, EPS, TIFF or JPG; minimum resolution is 300 dpi. We do not accept Quark, Adobe PageMaker, or Microsoft Publisher, PowerPoint, Word or Works files. Any ads submitted this way will need to be rebuild to print correctly, and therefore subject to Production Fees. Please note that files created in Microsoft programs and subsequently saved as PDFs will not print correctly and will also be subject to Production Fees.
Ads must be exactly the specified dimensions, and deviation may result in Production Fees.
Payment must be made at the time of submission.
Web Display Ads
Banner Ad
$300/mo
728 x 90 pixels

AD CUBE (LARGE)
$300/mo
336 x 560 pixels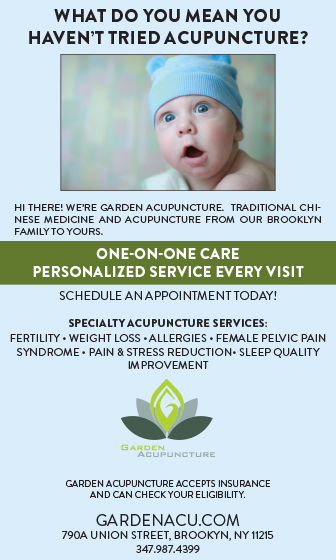 AD CUBE (REGULAR)
$200/mo
336 x 280 pixels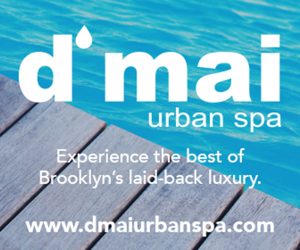 Ewareness Blast:  $39 per posting
Promote your sale, event, space, talk or services to thousands of local, targeted followers.
We spread the word across our social media platforms
You choose the day and time your blast is sent out  (two business days notice required), multiple postings available.

To reserve your Eblast, Email the following:
Blast art should be sent as low-res (72 dpi) .jpg file no wider than 600 pixels and no longer than 1500 pixels (we can put together your Eblast art for $25).
The URL your flyer should link to
Your Subject Line